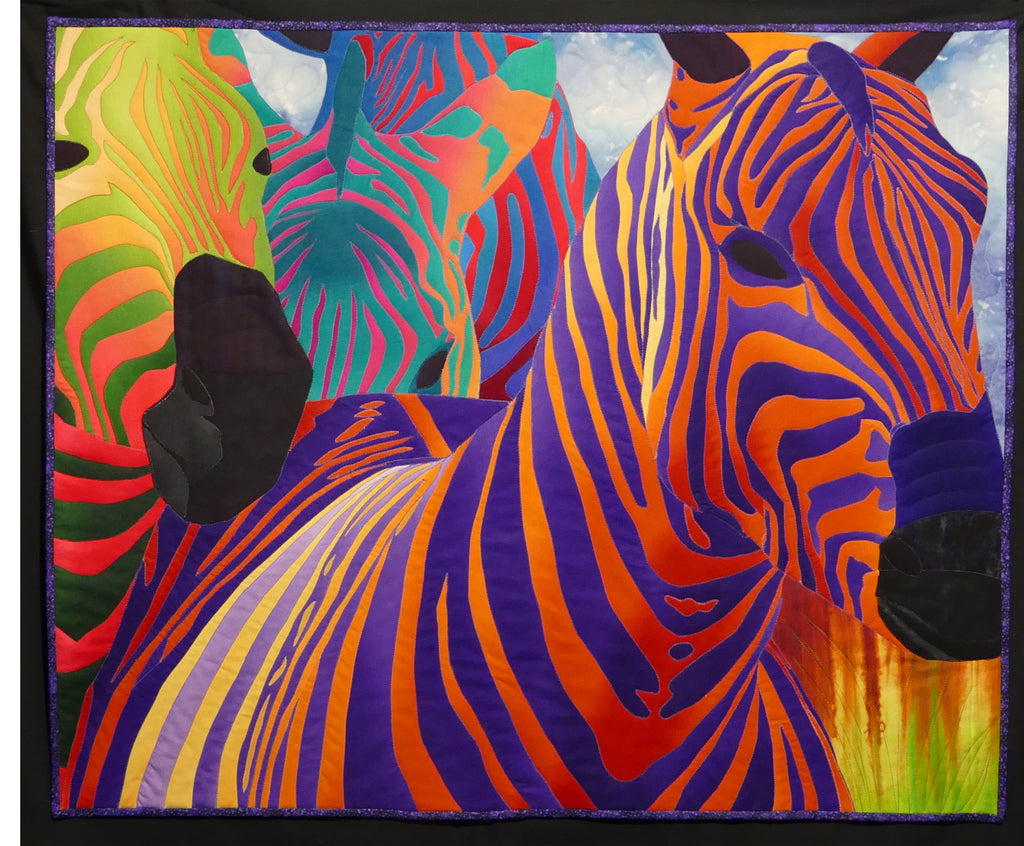 Celebrate The Beauty of Diversity--Temporarily out for show
$ 3,000.00
This quilt began 1 week after the Pulse Nightclub Shootings. The hatred and violence unleashed by the 2016 campaign against those who were different from or disagreed with the GOP candidate was alarming.
Diversity is a core element of America's openness, freedom and creativity. The quilt builds a beautiful fabric by juxtaposing opposites and a rainbow of colors. Yet as in Chaos theory a subtle but important change occurs at the edges of the figures, colors begin to merge just as cultures, races and ethnicities slowly merge.
Mahatma Gandhi warns "The ability to reach unity in diversity will be the beauty and the test of civilization. No culture can live if it attempts to be exclusive."
The piece is a reminder of the rich, exciting, creative country diversity has created with the hope for a return to an appreciation of the incredible ideas and cultures with which we are blessed. We can return to listening to and caring about each other and build a society better for all.
Pieced, Machine Quilted, Applique