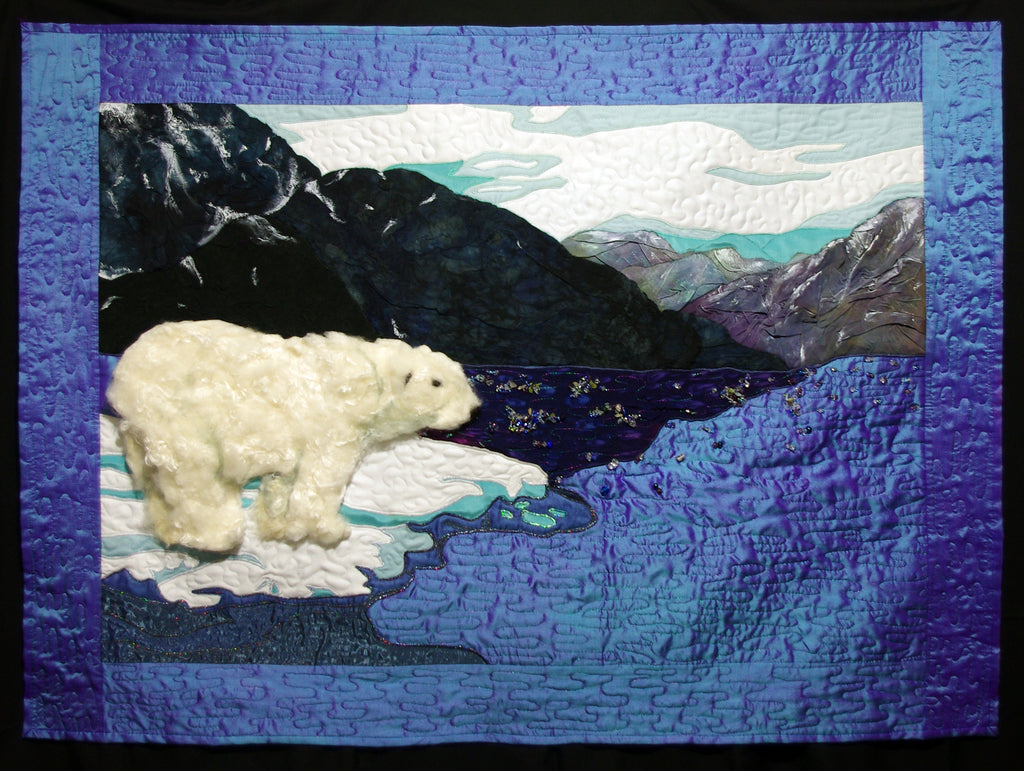 And Then There Was One
$ 2,000.00
Water is a vital Earth resource. The balance of frozen to liquid is critical to the Earth's ecosystem. Climate change is threatening many aspects of this world. As the Earth's glaciers melt the liquid form of H2O threatens food supplies, homes, and the Earth's wildlife. The Polar Bear is one of the earliest species to be effected by this phenomenon. Within this quilt the Polar Bear is shown floating among its once frozen habitat. Many Polar Bears are losing their homes and their lives as the ice melts. The melting glaciers flood the quilt's borders just like the rising ocean levels flood the Earth's land masses.
Has appeared in two gallery shows.
Reverse Applique, Machine Quilted, Beaded, Painted, Silk, Felted
31" x 41.5"